Non-Player Character

---

Species

Gender

Male

Title

Armed Thug

---
Armed Thugs were individuals who were hired by shadly characters to protect them if things were to go bad. Some were either Mercenaries or Bounty Hunters, using Blaster Pistols or vibrosword swords.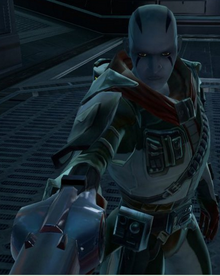 Appearances
Ad blocker interference detected!
Wikia is a free-to-use site that makes money from advertising. We have a modified experience for viewers using ad blockers

Wikia is not accessible if you've made further modifications. Remove the custom ad blocker rule(s) and the page will load as expected.