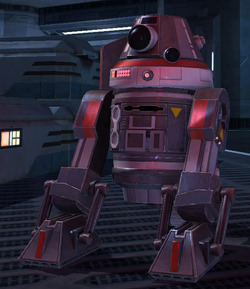 An astromech droid, also often known as a utility droid, is a droid that serves generally as an automated mechanic. They are used to perform repairs, to communicate with computers and to hack into enemy computers by the player.
Known units
Ad blocker interference detected!
Wikia is a free-to-use site that makes money from advertising. We have a modified experience for viewers using ad blockers

Wikia is not accessible if you've made further modifications. Remove the custom ad blocker rule(s) and the page will load as expected.