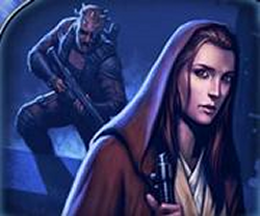 Force sense
is among the most basic of Force abilities. It could be used to feel another being's feelings, the future, ripples in the Force caused by momentous or traumatic events, impending danger and the presence of the dark side. A more concentrated, more directed form of this ability is likely how Jedi and Miralukas are able to see others without relying on their physical senses.
External Links
Ad blocker interference detected!
Wikia is a free-to-use site that makes money from advertising. We have a modified experience for viewers using ad blockers

Wikia is not accessible if you've made further modifications. Remove the custom ad blocker rule(s) and the page will load as expected.