Revenants of Korriban is a Star Wars: The Old Republic guild.
About the guild
Revenants of Korriban is a moderate (10-20 hours a week or more) PvP-based Sith Empire guild, located on the Port Nowhere server. We are a group of various seasoned gamers that have created a new guild especially for SWTOR. Aside from PvP, we also will concentrate on PvE elements, as we have officers to oversee both aspects of the game. Light roleplay is encouraged at any time, but never required.
Our mission is to maintain a community of players who just don't have the time to commit to a constant game schedule (e.g. scheduled raids). For some of us, real life can be downright chaotic. With the RoK, you can easily balance real life and game time whenever you like. We are structured, yet you will never feel like this is a second job. We are also laid back, but not to the point where everyone lounges around doing nothing. We will be able to have PvP and PvE events without the worry of trying to make it at a certain date and time.
We are incorporating a mature (18+) atmosphere, and our rules are simple. Help each other out, and treat others with respect. Having fun is our endgame, so we want to leave politics and elitist attitudes at the door.
Last, we are here to silence the Republic. The only thing we ask of you is...SHOW THEM NO MERCY. Compassion is the weakness of the Jedi.
If you have a varied schedule, want to have lots of fun in a no-pressure atmosphere, and be treated like part of a family rather than a corporation, then join our ranks today!
Joining the guild
Joining us is simple. We don't ask for much criteria. All we would like to see is this:
• You are 18 or older.
• You don't mind playing on a PvP server.
• You are loyal, trustworthy, and helpful. A sense of humor doesn't hurt, either :p
Also, if you are new to PvP, not a problem. We have multiple members who are more than willing to train you in combat. We realize that some members may prefer PvE as a primary activity over PvP; by all means, you're welcome to it. As long as you come and fight once in a while, we don't mind at all.
All classes are welcome to join at this time.
Members
We have a simple, yet effective member ranking system. We are structured around a 7-person council system (the odd number eliminates ties), with the Guild Leader ultimately making final decisions. Ranks are as follows:
Guild Leader (Council)
Second-In-Command (Council)
PvP Lead (Council)
PvP Secondary (Council)
PvE Lead (Council)
PvE Secondary (Council)
RP Officer (Council)
All other ranks are strictly 'Member'. However, we will enforce time and time again that ranks do not equal importance. All of our members are treated with respect and attention. Nobody gets left behind. We will keep an eye out for everyone, and anyone who helps the guild out considerably will be acknowledged and rewarded accordingly.
At game launch, any new members that join will be given the rank of 'Acolyte' (this title is given in-game at an early level, and therefore we require you brandish said title if you are new). These 'Acolytes' will be given a two-week 'test run' to see how effectively they fit into our guild. No crazy missions or tests; we will just be observing.
Leaders
Tyber_Zannn (Leader)
Stormwar (Second-In-Command)
Dmanns1990 (PvP Lead)
Kurgon999 (PvP Secondary)
Takau (PvE Lead)
Cryptseath (PvE Secondary)
Rahl (RP Officer)
External links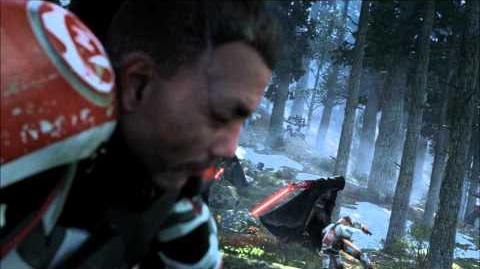 Ad blocker interference detected!
Wikia is a free-to-use site that makes money from advertising. We have a modified experience for viewers using ad blockers

Wikia is not accessible if you've made further modifications. Remove the custom ad blocker rule(s) and the page will load as expected.