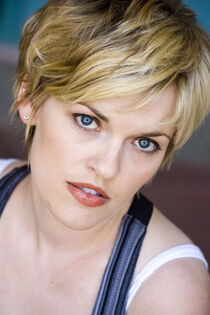 Kari Wahlgren is an American actress who provided the voice for the female Jedi Knight.
She has provided English dubbing for dozens of cartoons, anime, and video games including The Old Republic. She is known for animated movies such as Bolt, Kung Fu Panda, and Tangled.
External Links
Ad blocker interference detected!
Wikia is a free-to-use site that makes money from advertising. We have a modified experience for viewers using ad blockers

Wikia is not accessible if you've made further modifications. Remove the custom ad blocker rule(s) and the page will load as expected.