While there are countless worlds in the Galaxy, the following planets (and moons) can be traveled to via the galaxy map on the player's personal starship, provided that their faction is not restricted from accessing the planet.
Some worlds will include 'world-level' bosses (e.g., massive robots, rancors) that will require larger groups to defeat.[1] Many of the planets have been developed in ways that show the progression of cultures and politics on that world; for example, the path of Jedi resettlement on Tython can be traced, the past wars on Balmorra can be identified in different zones, and the continuing presence of damaged ruins as opposed to areas of new construction on Coruscant helps reveal the twisted politics of the capitol-world.[2]
Starting planets (Lv 1-10)
Original planets (Lv 10-50)
Rise of the Hutt Cartel planets (Lv 50-55)
Shadow of Revan planets (Lv 55-60)
Knights of the Fallen Empire planets (Lv 60-65)
Knights of the Eternal Throne planets (Lv 65-70)
List of planets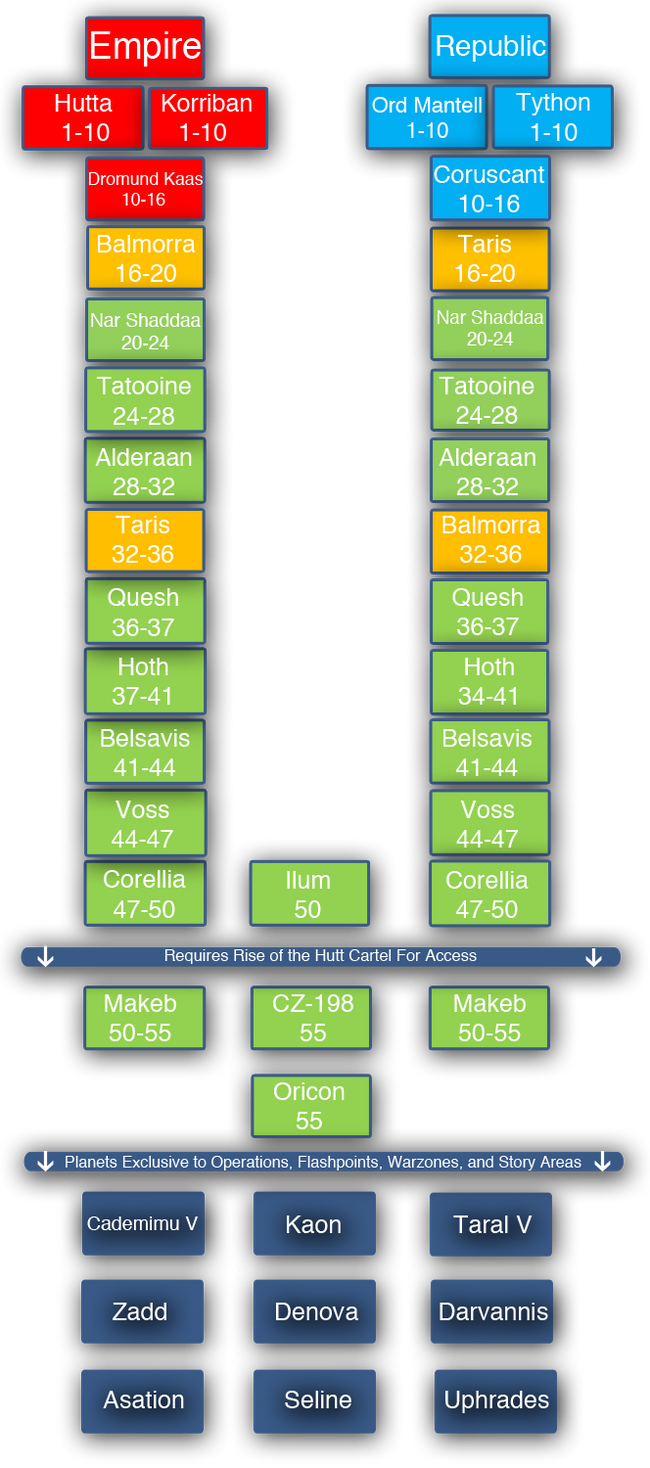 Sources
Ad blocker interference detected!
Wikia is a free-to-use site that makes money from advertising. We have a modified experience for viewers using ad blockers

Wikia is not accessible if you've made further modifications. Remove the custom ad blocker rule(s) and the page will load as expected.