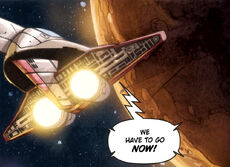 Outer Rim
---
| | |
| --- | --- |
| Allegiance | Independant |
| Terrain | Volcanic |
| Native Races | |
You Just Misunderstood!

This article could use some images to better display its topic. Please refer to Help:Uploading files for assistance.
Riflor is the volcanic homeworld of the Advozse species. The surface is extremely magmic, often destroying settlements and cities, and early Advozse became accustomed to being fatalistic toward all their belongings.
For information on this subject beyond The Old Republic, see: Riflor on Wookieepedia