After a few weeks of letting us wonder what they're going to be doing with Revan, BioWare has finally revealed what the teaser trailer was for: the second pay-for digital expansion for Star Wars: The Old Republic. They released this trailer on SWTOR.com just a few hours ago.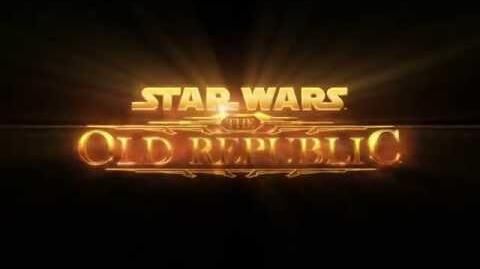 Details as to what is in the new expansion have been updated to SWTOR.com, and the major features read as follows
Official Launch Date: December 9th, 2014
Early Access opens for all who preorder by November 2nd, 2014 (EA date: December 2nd, 2014, so EA is open for one week leading up to the official launch)
Storyline continues that of the Forged Alliances flashpoint series, where you fight alongside your Republic or Imperial allies to destroy the Revanite invasion, led by none other than Revan himself. 
NEW LEVEL CAP: Level 56-60
NO MORE SKILL TREES: That system will be replaced by the disipline system at the start of early access for all players: click here to see SWTOR.com's Dev Team explanation
NEW ELDER GAME PLANETS: Rishi and Yavin 4 will be added, presumably as an elder game operation setting (details are inconclusive)
There are also some major benifits to pre-ordering the expansion:
Seven days of early access
12X Class experience boost for all active subscribers who purchase the expansion (lasts only for the duration of early access)
Grand Statue of Revan (Stronghold decoration)
Rise of the Hutt Cartel - For FREE (US $19.99 value, offer continues after the end of the offer as well, so players can experience level 55 before moving onto the new expansion.)
What do you guys think of this news? Is this good or bad for SWTOR players? And from the trailer, what do you think the new expansion consists of? Leave your thoughts in the comments below!
LINKS:
Official SWTOR.com expansion page: http://www.swtor.com/shadow-of-revan
Expansion Press Release: http://www.swtor.com/info/news/press-release/20141006
Disipline Dev Team Explanation: http://www.swtor.com/info/news/blog/20141006
SWTOR Wiki expansion Page: http://swtor.wikia.com/wiki/Star_Wars_-_The_Old_Republic:_Shadow_of_Revan
Ad blocker interference detected!
Wikia is a free-to-use site that makes money from advertising. We have a modified experience for viewers using ad blockers

Wikia is not accessible if you've made further modifications. Remove the custom ad blocker rule(s) and the page will load as expected.