Welcome, Nostalgia of Iran!
Hello and welcome to the Star Wars: The Old Republic Wiki! Thanks for your edit to the User:Nostalgia of Iran page.
To get your editing started here are some useful links: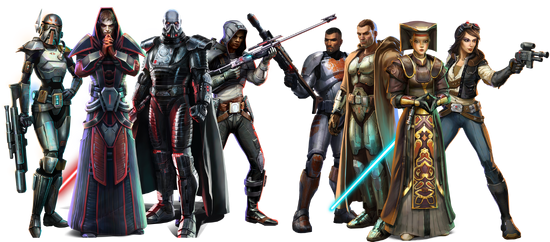 General help


Site policies

Help with contribution
• Please leave a message on my talk page if I can help with anything! -- Larry Fuqua (Talk) 17:39, February 4, 2013.
In-universe content on the history of cloning
My 2 cents...If there is citable information on cloning that fits into the the Old Republic era and doesn't just duplicate information on Wookieepedia, then could possibly be covered in an article here. It would be best if it could tie directly into Star Wars The Old Republic game or one of the Knights of the Old Republic games.Larry FuquaAdmin[talk] 11:17, July 21, 2013 (UTC)
Thanks for the clarification. I think it would be interesting if they explored it. Its possible they do somewhere in the storylines. I haven't been particularly on the lookout for it. You might start a forum discussion on it and see if anyone has spotted anything in game, or otherwise has some thoughts on the devs adding related content.Larry FuquaAdmin[talk] 17:17, July 21, 2013 (UTC)